Snaps of the 2017 Indoor season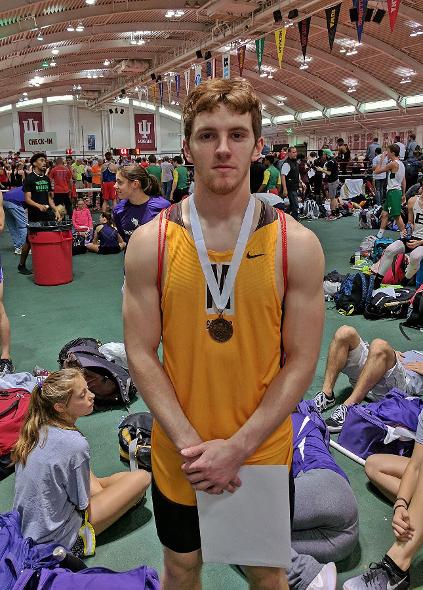 Senior Andrew Pierce after finishing third place in the Indoor "Small schools" 60m Dash at IU. he set a new school record in the 60m Dash with a swift time of 7.13 seconds!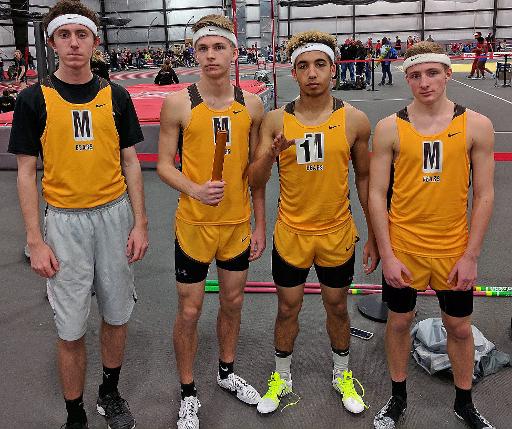 The 4 x 800 Indoor team. From left to right: Conner Miller, Zane Kear, Zaine Pollard-Kennedy, and Dalton Winans. The team here is pictured after setting a new indoor record of 9:00.74. This team also ran at the "Small School" State championship and placed 24th. Conner Miller also set an indoor school record in the 3200m run by going a 10:47.48 .